Users of Astrill, one of the VPN services used in China, are seeing an odd message pop-up like this: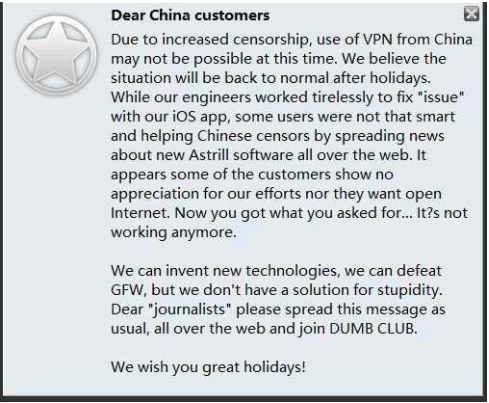 What does this mean? Is the company blaming or angry at its users for spreading it's software around the country?
Get more information about Internet security and privacy at VPN Instructions: VPN Instructions.